Jones and Sons Auto Sales was started by Brian Jones. After decades of working as an ASE Certified Master Tech and parts manager in Chrysler, Jeep and Dodge dealerships, Brian decided there had to be a better way to run a local car dealership in Emory.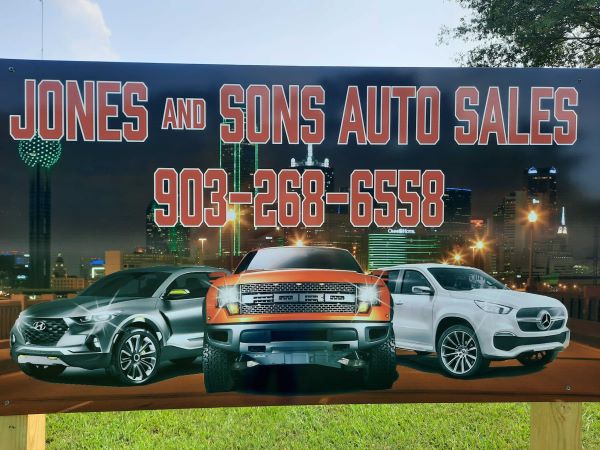 Brian wanted to give customers access to reliable and dependable used cars without spending hours at the dealerships haggling over prices. He got tired of seeing customers ripped off by the deceptive practices occurring at most car dealerships. He knew he could create a dealership model that put the customer first without sacrificing profit.
How the Local Car Dealership in Emory Started
Because family is the top priority in Brian's life, he sought to open a business that would incorporate his growing troop. While he already owns Car Blog Writers, a service that helps dealerships, he wanted to build something for the community as a whole.
As a family-run business, you can count on the honesty, trustworthiness and reliability offered by Brian Jones. He thoroughly inspects every vehicle himself and only sells the best. With hopes of passing the dealership down to his sons one day, he strives to build a reputation that his kids will be happy to inherit.
When you visit our car lot, you will often see many members of the family helping out. You might find Danielle Jones handling all of the paperwork and administrative duties. Additionally, you could run into one of Brian's daughters taking over the web presence or a son detailing a car. Whoever you meet, everyone is involved in helping the business grow.
What You Get
When you visit our lot, you will notice how seamless the process can be. From the test drive to signing the papers, there are never any surprises. What you see is exactly what you get. We treat you as if you were family – because that's how we see you!
Once you purchase a used car from Jones and Sons Auto Sales, you will never go to a dealership again. Come experience what it's like to be treated the way you deserve.